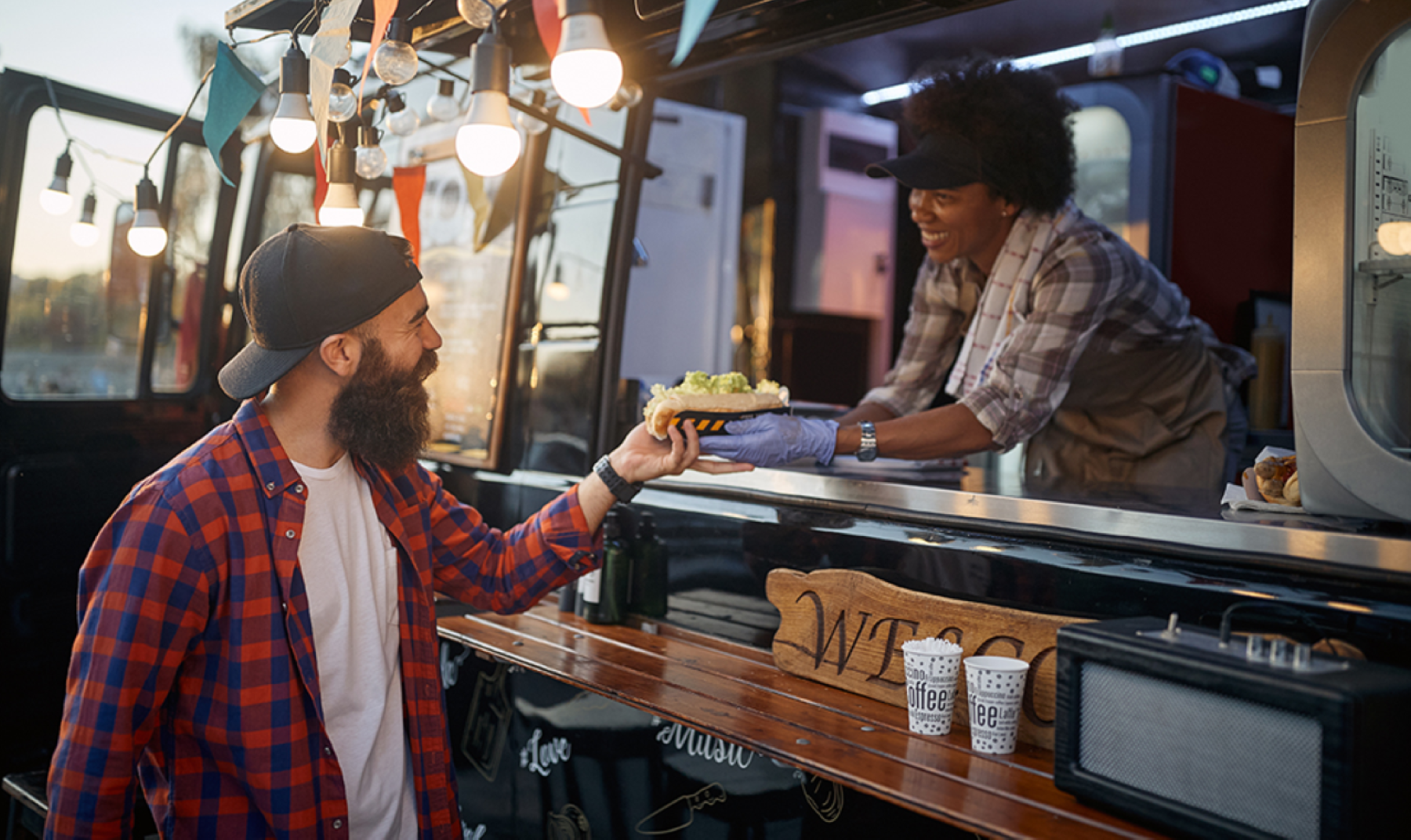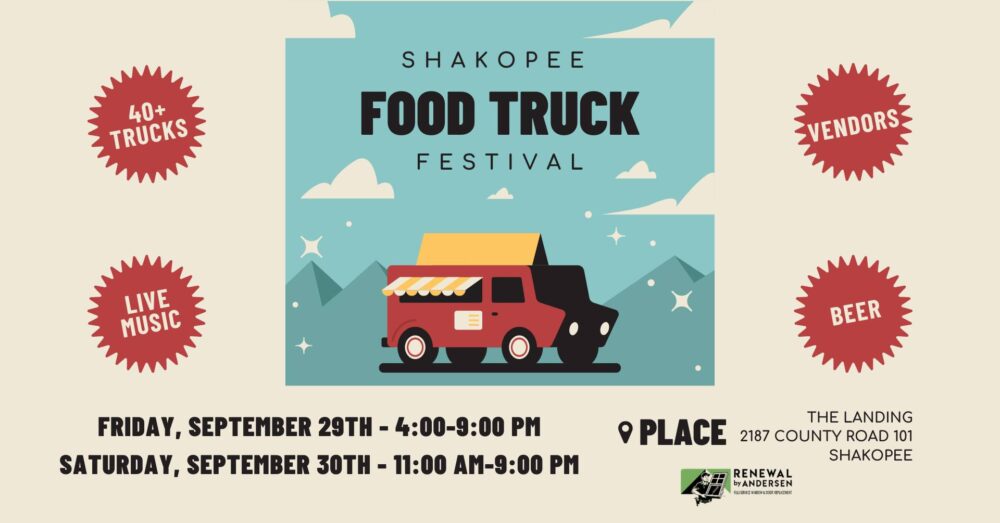 Be part of the unmatched beauty of The Landing as the location for Shakopee Food Truck Festival! You will be blown away by the stunning location and 40+ unique foodie offerings. Explore the historic buildings, play historic games, and bask in the beauty of the Minnesota River flowing right below the Food Truck Festival. Enjoy live music and shop the vendors while there.
Participating Food Trucks
Delia's Mexican Street Food
Mista & Lady P Burgerz Wingz & More LLC
The Landing: 2187 County Road 101, Shakopee, MN 55379
Event Details
Shakopee Food Truck Festival
September 29 & 30, 2023
Enjoy the unmatched beauty of The Landing and 40+ delicious foody offerings.