Shakopee Area Election Information
The Shakopee Chamber and Visitors Bureau will provide election resources for the City of Shakopee and Scott County. Follow our page for continued updates.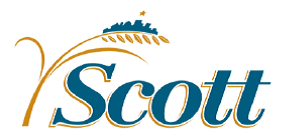 Candidate filing begins on May 19, 2020 at 8:00 a.m. and runs through June 2, 2020 until 5:00 pm. Scott County will be accepting candidate filings for the following offices via e-mail (scelection@co.scott.mn.us), mail (Scott County Elections, 200 4th Ave W, Shakopee, MN 55379), and drop box (located at the County Government Center parking lot off of 5th Avenue):
State Offices
State Senator District 20
State Senator District 55
State Senator District 56
State Representative District 20A
State Representative District 55A
State Representative District 55B
State Representative District 56A
County Offices
County Commissioner District 1 (four year term): City of Belle Plaine; City of Jordan; New Prague precinct 2 and Shakopee precinct 5; Belle Plaine; Blakeley, Helena, Jackson, Louisville, St. Lawrence, and Sand Creek Townships
County Commissioner District 2 (four year term): City of Elko New Market; City of Prior Lake precincts 2 and 3; Cedar Lake, Credit River, New Market, and Spring Lake Townships
County Commissioner District 4 (four year term): City of Prior Lake precincts 1, 4, 5, 6A, 6B, and 7; City of Shakopee Precincts 9, 10, 11 and 13
County Soil and Water Conservation District
Supervisor for District I (four year term): City of Shakopee precincts 1, 2, 3, 6, 7, 8, 10, and 11
Supervisor for District IV (four year term): City of Prior Lake precincts 1, 5, 6A, 6B, and 7; City of Savage Precincts 5 and 7; City of Shakopee precincts 4, 12A, and 12B
Supervisor for District V (four year term): City of Savage precincts 1, 2, 3, 4, 6, 8, and 9; Credit River Township
Please see the following link: Candidate Filing Information | Scott County, MN
If you're interested in elected office and file for office as a candidate, you'll need to comply with laws and rules related to campaigning. Use this site to learn more about those steps and requirements: www.scottcountymn.gov.
All filings must be notarized before submitting them to the County | Payments can be made by credit card or check to Scott County | Please call (952) 496-8560 with any questions.