Join us for a forum featuring Minnesota's 2nd Congressional District candidates
With the COVID-19 pandemic behind us, and as we look to the future, the political climate has changed! The ends of the spectrum have become more polarized and divisive, voters are unpredictable, and fake news and social media have impacted everything. Is this the new norm in our elections? The Democrats' majority in Congress is razor-thin. The Senate is a 50-50 split. Speaker Nancy Pelosi's control of the House rests on a slim margin.
In 2022, all 435 House seats and 35 of the 100 Senate seats are on the ballot. Minnesota's 2nd Congressional District race is one of the top races in America with a record amount of spending. This race is a rematch from 2020 and will be watched from all parts of the country. Please join us for an informative conversation with the Candidates running for 2nd Congressional District, US Rep. Angie Craig (D) and Tyler Kistner (R).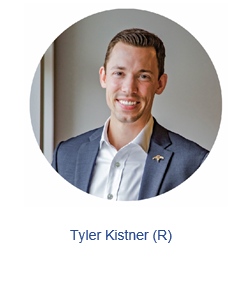 The DCR Chamber is accepting questions ahead of time for the Forum. Questions submitted will be reviewed, and if timing permits, will be asked. Please submit questions to info@dcrchamber.com.
Questions must be submitted by 12:00 PM on Wednesday, October 13th.
Event Partners:

Dakota County Technical College: 1300 145th Street East, Rosemount, MN 55068